Over deze coach
Hi there! I am Estela, Psychologist and Life Coach. I am a very curious person, which makes me always wanting to find the 'why' behind every case - this is the reason why I decided to become a Psychologist. After leaving my country of birth Spain, I am living since 2015 in the Netherlands. Cultural changes can be tough to process and I went through this myself. With these experiences I would like to help others (in English or Spanish) by finding their 'why' behind their own questions.
+ Toon meer
Eigenschappen van deze coach:
Rustig
Geduldig
Zorgzaam
Vriendelijk
Doortastend
Estela kan jou helpen bij:
Werkwijze
My sessions are in English, Spanish or Catalan. The sessions can be held face-to-face or online and I work throughout the whole country - usually at 'the Coachhuis'. Every person is unique, so are my coaching sessions, all specified on the persons needs. By getting a clear view of the points to work on, I can help you with finding back your path to the future. In this way, we guarantee that this traject fits your needs. With homework you reflect on the session held and the progress made.
Ik richt me specifiek op:
Every flower needs water to grow and flourish. I like to see the rain as the methaphorical 'problems' in our live where help is sometimes needed.
Hoe onderscheid ik mij van anderen?
For the vast majority it is of great importance to really understand the 'why' behind the problems in order to find your own way out. I am able to give this due to my Psychological background and the experienced difficulties myself by leaving my country of birth behind. Moreover, I am studying for getting my 'Certified Professional Coach (ACC/Practitioner)' degree. With these skills I am able to ask the right questions at the right time in order to get more efficient and fruitful results.
Voor wie of welke hulpvraag bied ik coaching aan?
Personal development
Lifestyle changes
Difficulties with (cultural) changes
Opleidingen
Certified professional Coaching deel 1 en 2

Associatie voor coaching

-

2021 - 2022

Msc Work and Organizational Psychology

Tilburg University

-

2017 - 2019

Bsc Psychology

Universitat Rovira i Virgili

-

2010 - 2014
Meer informatie
Spreekt Estela jou als coach aan?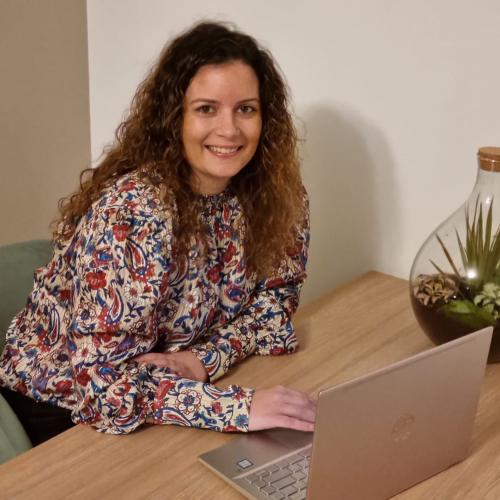 Vraag een gratis kennismakingsgesprek aan
Dit gesprek is vrijblijvend, dus je zit nergens aan vast
Je ontvangt een gratis e-book vol handige tips over coaching
Plan nu een gratis afspraak